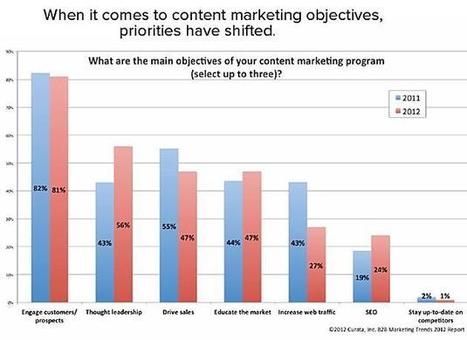 Content marketing continues to be an integral strategy for B2B companies; however, objectives for content strategies are shifting toward thought leadership and educating the market, according to a survey from Curata.

Nearly 9 in 10 surveyed B2B marketing professionals (87%) say they use content marketing to achieve business goals, up from the 82% who said so in 2011, the survey found.

Other top channels in marketing strategies in 2012 are SEO (67%) and event marketing (60%), according to the study.

Meanwhile, the use of traditional marketing tactics such as print/TV/radio advertising continues to decrease, down 6 percentage points from 32% in 2011 to 26% in 2012.